Movies & Shows - Show Biz clinic originally published at Movies & Shows - Show Biz clinic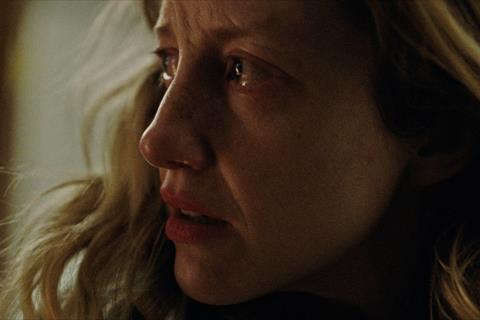 To Leslie starring Oscar nominee Andrea Riseborough is returning to US and UK cinemas following Tuesday's shock announcement which placed the British actress alongside fellow lead actress nominees like Cate Blanchett and Ana de Armas.
The drama's initial release in the US last year via Momentum Pictures earned $27,322 and now the distributor has responded to exhibitor demand and booked it in six cinemas this weekend.
It is understood To Leslie will return to cinemas in the UK the following week.
Michael Morris directed the SXSW premiere about on an alcoholic from West Texas who tries to get her life back on track after squandering Lottery winnings.
Riseborough was a 2009 Bafta TV Award nominee for Margaret Thatcher: The Long Walk To Finchley. Her credits include Matilda The Musical, The Death Of Stalin, Possessor, Birdman, Brighton Rock, and the upcoming HBO series The Palace.
Tuesday's surprise Oscar nomination followed an outpouring of praise for Riseborough's performance on social media and other platforms from Blanchett, Gwyneth Paltrow, Ed Norton, Charlize Theron, and Howard Stern, among others.
A number of other nominated films are getting re-releases or expansions including Warner Bros' Elvis, Focus Features' Tar, and Orion/MGM's Women Talking through UAR.
Will this year's nominees reverse the Oscar ceremony's declining viewing figures?
Movies & Shows - Show Biz clinic originally published at Movies & Shows - Show Biz clinic