Movies & Shows - Show Biz clinic originally published at Movies & Shows - Show Biz clinic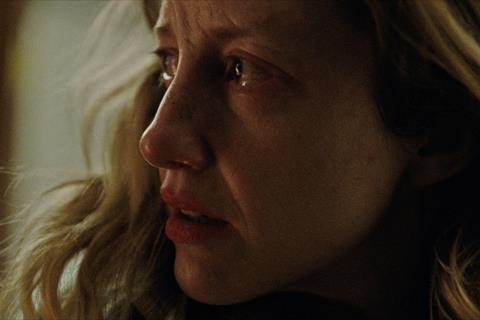 Andrea Riseborough's best lead actress Oscar nomination for To Leslie will stand, the Academy said on Tuesday, although the body expressed "concern" over grassroots campaigning and said it would make changes ahead of the next awards cycle.
Late last week the Academy announced a snap review into campaign tactics following Riseborough's shock nomination which places her alongside the likes of Cate Blanchett for Tár and Michelle Yeoh for Everything Everywhere All At Once.
The Academy board met on Tuesday and CEO Bill Kramer said after the meeting: "Based on concerns that surfaced last week around the To Leslie awards campaign, the Academy began a review into the film's campaigning tactics. The Academy has determined the activity in question does not rise to the level that the film's nomination should be rescinded. However, we did discover social media and outreach campaigning tactics that caused concern. These tactics are being addressed with the responsible parties directly."
Kramer continued: "The purpose of the Academy's campaign regulations is to ensure a fair and ethical awards process – these are core values of the Academy. Given this review, it is apparent that components of the regulations must be clarified to help create a better framework for respectful, inclusive, and unbiased campaigning. These changes will be made after this awards cycle and will be shared with our membership. The Academy strives to create an environment where votes are based solely on the artistic and technical merits of the eligible films and achievements."
While Riseborough's talent has never been in doubt, To Leslie's low profile over the first phase of the season – it earned a little over $27,000 in the US through Momentum Pictures – took Hollywood by surprise. Her recognition was called into question by certain parties after campaigners reportedly targeted the Academy's actors branch in an aggressive manner.
That resulted in glowing praise from Hollywood A-listers like Blanchett, Kate Winslet, Edward Norton and Gwyneth Paltrow. Michael Morris directed the drama about a former lottery winner in Texas on the road to redemption. The film was re-released last weekend.
Most Academy members who spoke to Screen under condition of anonymity said they did not think Riseborough's nomination should be rescinded. Some believed the campaign sailed close to the edge of acceptability, while most dismissed the subject outright.
One member noted the byzantine nature of the Academy's rules and said there were likely to be a number of minor infractions each season.
Momentum Pictures had not replied for a comment at time of writing.
10 films that stood out at Sundance 2023
Originally published at https://www.screendaily.com/news/academy-lets-andrea-riseborough-oscar-nod-stand-flags-concern-over-grassroots-campaigns/5178678.article
Movies & Shows - Show Biz clinic originally published at Movies & Shows - Show Biz clinic