Movies & Shows - Show Biz clinic originally published at Movies & Shows - Show Biz clinic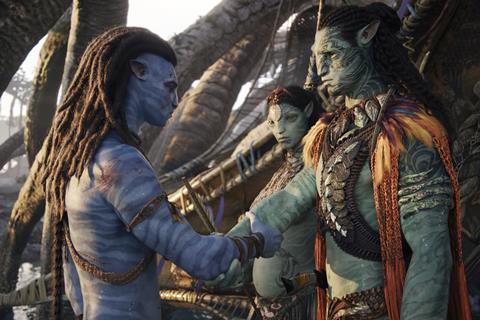 Avatar: The Way Of Water has overtaken Avengers: Infinity War to become the fifth higest-grossing film at the global box office on $2.0547bn.
The behemoth from Disney/Lightstorm/20th Century Studios added $8.8m on Wednesday to surpass the Marvel Studios tentpole on $2.052bn.
Internationally the Avatar sequel stands at $1.451bn to rank as the fourth highest-grossing film and in North American it has amassed $603.4m to rank at number 13.
By territory Avatar: The Way Of Water stands at $232.8m in China, $132.2m in France, $118.5m in Germany, $100.7m in South Korea, and $82.8m in the UK.
UK awards campaigners react to 2023 Bafta nominations
Movies & Shows - Show Biz clinic originally published at Movies & Shows - Show Biz clinic