Movies & Shows - Show Biz clinic originally published at Movies & Shows - Show Biz clinic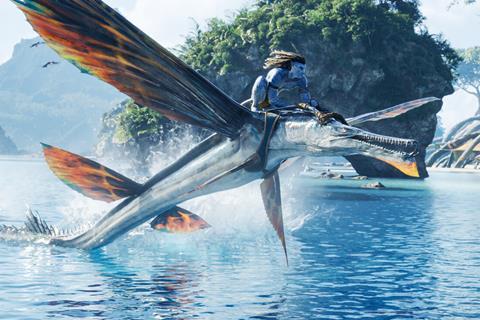 Avatar: The Way Of Water crossed $2bn worldwide by Sunday, making it the sixth highest-grossing film of all time as it reached the benchmark director James Cameron has said it needed to reach to break even.
Standing at an estimated $2.024bn, the Disney/Lightstorm/20th Century Studios action fantasy sequel amassed an estimated $76m in its sixth weekend of release and is expected to overtake Avengers: Infinity War's $2.052bn soon to rank fifth on the all-time roster.
Globally it is the highest global release of 2022 and the highest release of the pandemic era.
In North America the tentpole brought in $19.7m for $598m and will cross $600m any day now. It is the second highest 2022 release, behind Paramount/Skydance's Top gun: Maverick at $718.7m.
A complete international report will be available on Monday.
Nine films are from South America that will tempt festival directors in 2023
10